Other necessary tools for sanding wood materials are primarily graphite coated canvas, felt and chevron belt.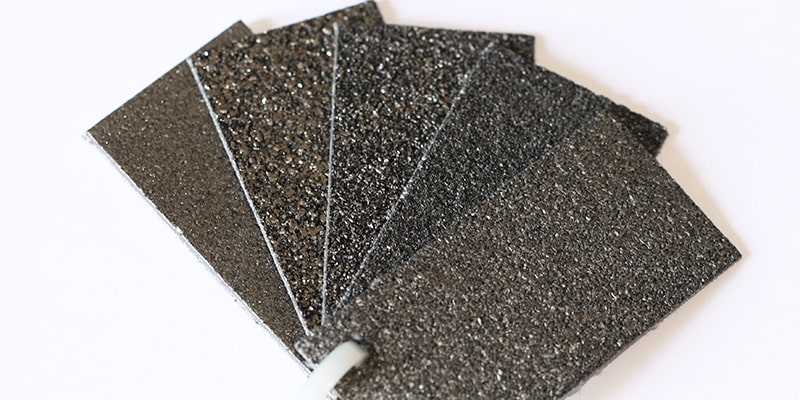 Graphite coated canvas is a canvas with a layer of graphite adhered to it with the purpose of reducing friction on the sanding machines. Graphite coated canvas is a simply installable accessory that helps you put more pressure in your sanding machine and still maintain belt speed. Read more about using graphite coated canvas in our blog post: The use of graphite coated canvas provides on alternative to reduce sanding costs (published on 28.02.2018).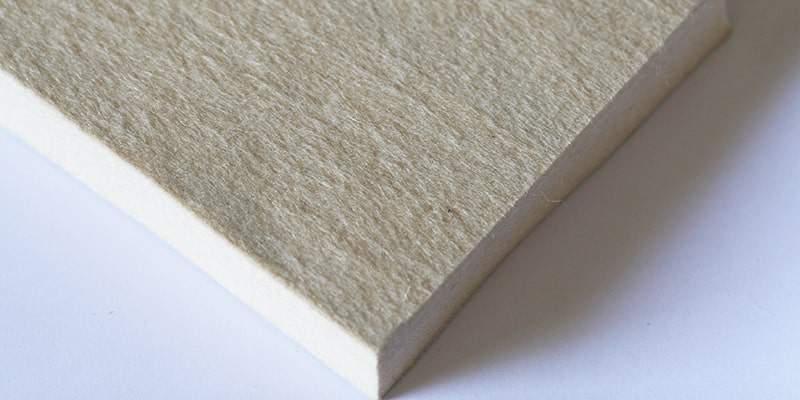 Felt is a textile that is compressed from wool or other natural raw materials and is used on pads and profile blocks under the graphite coated canvas in sanding machines. This machine felt is compressed with synthetic fibres to increase the durability and elasticity of the felt. White merino felt and white compressed felt are used with medium density of 0.44 or hard density of 0.5 at thicknesses of 3, 5, 10, 15, 20 mm. Using felt together with graphite coated canvas gives good finish in the surface.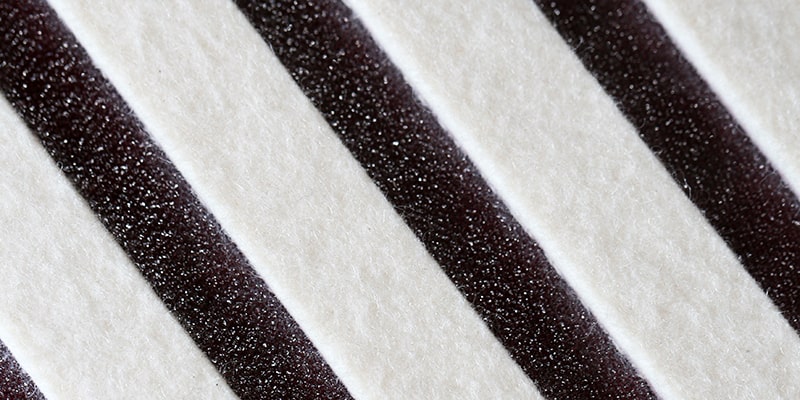 Chevron belt is a base belt, which is used in wide belts sanders to improve the contact surface between the abrasive belt and the contact pad. Read more about chevron belt in our blog post: Chevron belt (published on 31.05.2019).
Assessment of the need and efficiency of using a chevron belt:
Specify in which sanding operation should a chevron belt be used as base belt?
How does the chevron belt fit into the sanding machine? This applies to the dimensions of the tape as well the size, density and position of the felt strips that directly affect the final result of sanding.
Specify how often the condition of the felt strips is checked because they wear out, get damaged and age?
Find a way how to assess the reliability of a chevron belt? Check how long the chevron belt holds up in the sanding machine?
Find a system how to assess the final sanding result when a chevron belt is used as base belt?