Morakniv has been part of the Swedish handicraft tradition since 1891. The knife made in Mora, Sweden, has become one of Sweden's symbols and is a strong brand.Different knives have been produced in Mora for over 125 years: for craftsmen, chefs, outdoors people, professionals, meat and fish industries, farriers, and more. The Mora knife is always made in Mora, and each knife that leaves the factory holds the traditions and knowledge that have been gained over the years.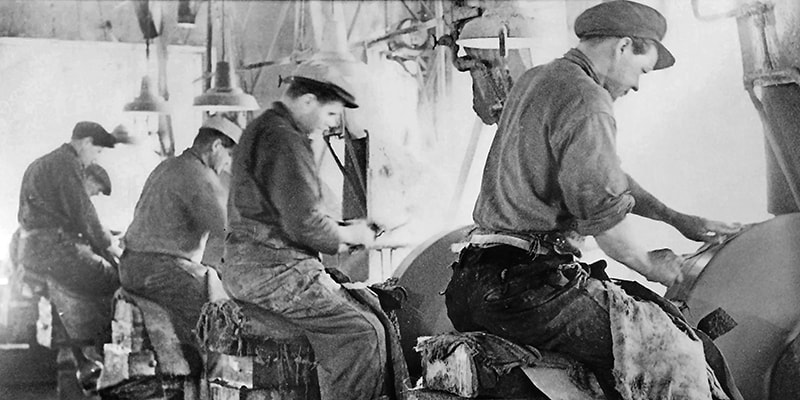 The Mora knives are made to the highest quality. The durable steel is hardened in a secret process. The knife edge has grinded so that it remains sharp over a long period of time. The sharpness, strength and flexibility of the knife blade are adjusted for each knife according to the purpose. In addition to these features, the ergonomic handle, balance and feel, power and precision are the features that make the Mora knife your natural companion wherever you go.
The Mora knives are produced using craftsman's skills and modern technology. The design, materials and methods are constantly being improved. As a result, the Mora knife is a universal tool with unique properties. That's why Morakniv is always a part of  You – yesterday, today and tomorrow.
Who has once bought a Mora knife will buy it again!