Grinding wheel is an abrasive cutting tool. In a grinding wheel, the abrasive performs the same function as the teeth in a saw, but unlike a saw, the grinding wheel has abrasive grains distributed throughout the wheel. Thousands of these hard, tough grains move against the workpiece to cut it to the required size. Grinding wheels have two major components – the abrasive grains that do the actual cutting and the bond that holds the grains together and supports them while they cut. The ideal abrasive has the ability to stay sharp with minimal point dulling.
The selection includes a few grinding wheels for deburring, surface treatment and removing defects from different surfaces: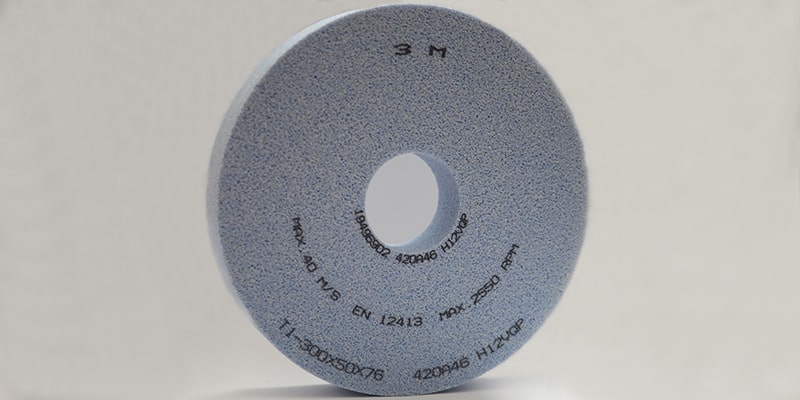 1. Q biTech grinding wheel: 300x50x76 420A46H12VQP type 1                  225,00 EUR (price with VAT)
Q biTech means a special grain that provides exceptional durability and cutting ability, exceeding the breaking strength of usual minerals. Therefore, such a grinding wheel is specially designed for the treatment of hard materials (low-alloyed steel, high-alloyed steel, martensitic, stainless steel).
The advantages of Q biTech are:
faster cutting power – increases productivity and work efficiency
lasts longer – saves money
easy to use – less pressure. Lower pressure removes more material at the same work load (again higher productivity)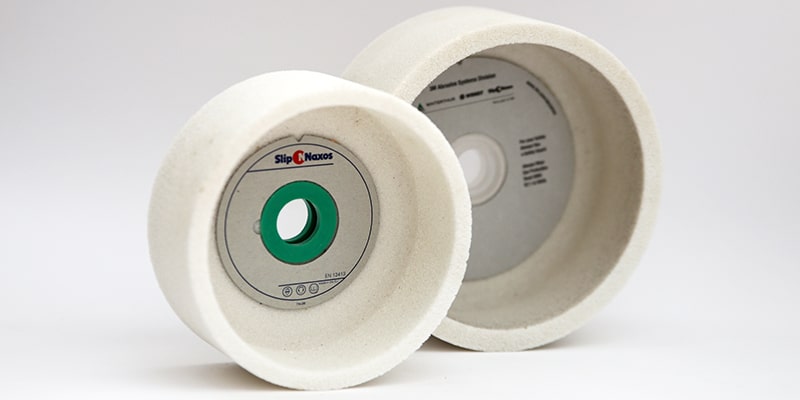 2. Alumo White V grinding wheel: 125x50x32/20 A46IV type 6                       42,00 EUR (price with VAT)
3. Alumo White V grinding wheel: 150x63x32/20 A46IV type 6                       50,00 EUR (price with VAT)
Alumo White V grinding wheels are universal straight cup wheels. They can be used for hardened, unhardened, high-speed (tool) steel.
Some tips for using them:
keep the grinding wheel sharp and level it regularly
use of an uneven or out of shape grinding wheel gives poor results
there is no risk of overheating when grinding at low speed